Customerhub Review: New and Improved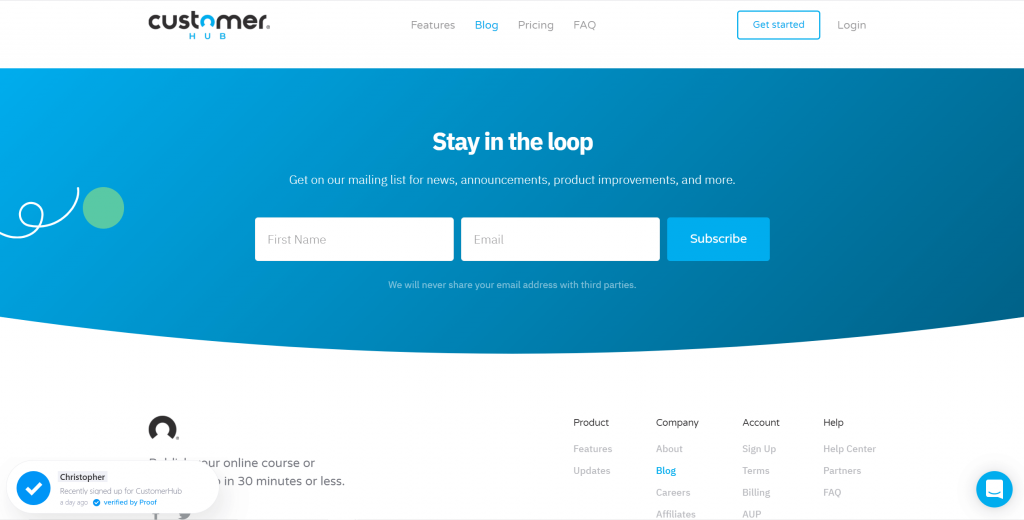 Membership sites and info-products are huge revenue generators these days.
Why are these such great opportunities, specifically?
It's really pretty simple… about 93% of American adults use the internet, and the internet is a great place to get access to learning resources.
If someone wants to learn a new skill they don't have to go to a University anymore… they can just learn directly from other people for a fraction of the cost.
To get the information out there, and to make it worth their time, savvy Entrepreneurs need a way to deliver information to many specific people, and in a more elegant way than just emailing them a bunch of files/videos.
This is where membership site services, like Customerhub, come into the picture.
Customerhub Has Been Upgraded
Customerhub used to be somewhat decent, but it became outdated quickly.
That's just how the tech industry works…
But now, Customerhub is back with a newly revamped experience, which is a huge improvement over it's legacy version.
That's why we're writing this review now. We want people to get an idea of what the new Customerhub is like so they can choose whether or not it's right for their needs.
The Good Things About The New Customerhub
What makes the new Customerhub better than the old legacy version?
Well… to put it plainly, the whole thing feels a LOT more intuitive and modern.
The new Customerhub feels a lot like creating a site on WordPress, or some other site building software, except more focused around the membership side of things and without all of the clutter.
We were able to log in, start building, and create a complete membership portal without having to watch any training videos and without any help.
Overall, the entire thing was easy to figure out and we had no trouble making what we needed.
The Bad Things About Customerhub
Unfortunately, there are a few downsides you're going to deal with if you end up choosing Customerhub.
It's not that the service is bad or buggy, but there are quite a few limitations you'll come across that will feel like a bug.

For example: If you create a bundle of products, and you're selling the products separately, as soon as a user get's access to the bundle, it will remove the other products from the page. This can leave some of your custom-made pages looking a little funny because products will be missing.
Another minor issue is the customizability is fairly limited. People who are accustomed to making websites these days are used to having TONS of user-friendly page-builders available, so having very few options can feel underwhelming.
With that being said, the strength of Customerhub is how easy it is to make a clean looking and functional membership site, so part of that relies on keeping things simple.
Is Customerhub Worth It?
The main question for everyone is whether or not Customerhub is worth the price.
At $79 a month for a high quality membership service, it's worth it.
The pricing is pretty standard for the industry and Customerhub is a good product, but if you need high amounts of customization… then you're going to have to learn some CSS.